Colorado Slip Ear 3/4" w/handmade hardware
This slip ear is hand crafted from top quality American leather. The buckles and conchos are silver plated nickel and have been hand crafted & designed exclusively for OC Leatherworks.  This headstall is hand cut, edged, rubbed, dyed & painted with burnished edges.  It is available in black or chocolate edged as well as choice of buckle and conchos. 
With proper use and care, this head stall will wear well & retain its beauty for many years to come.
Buckles: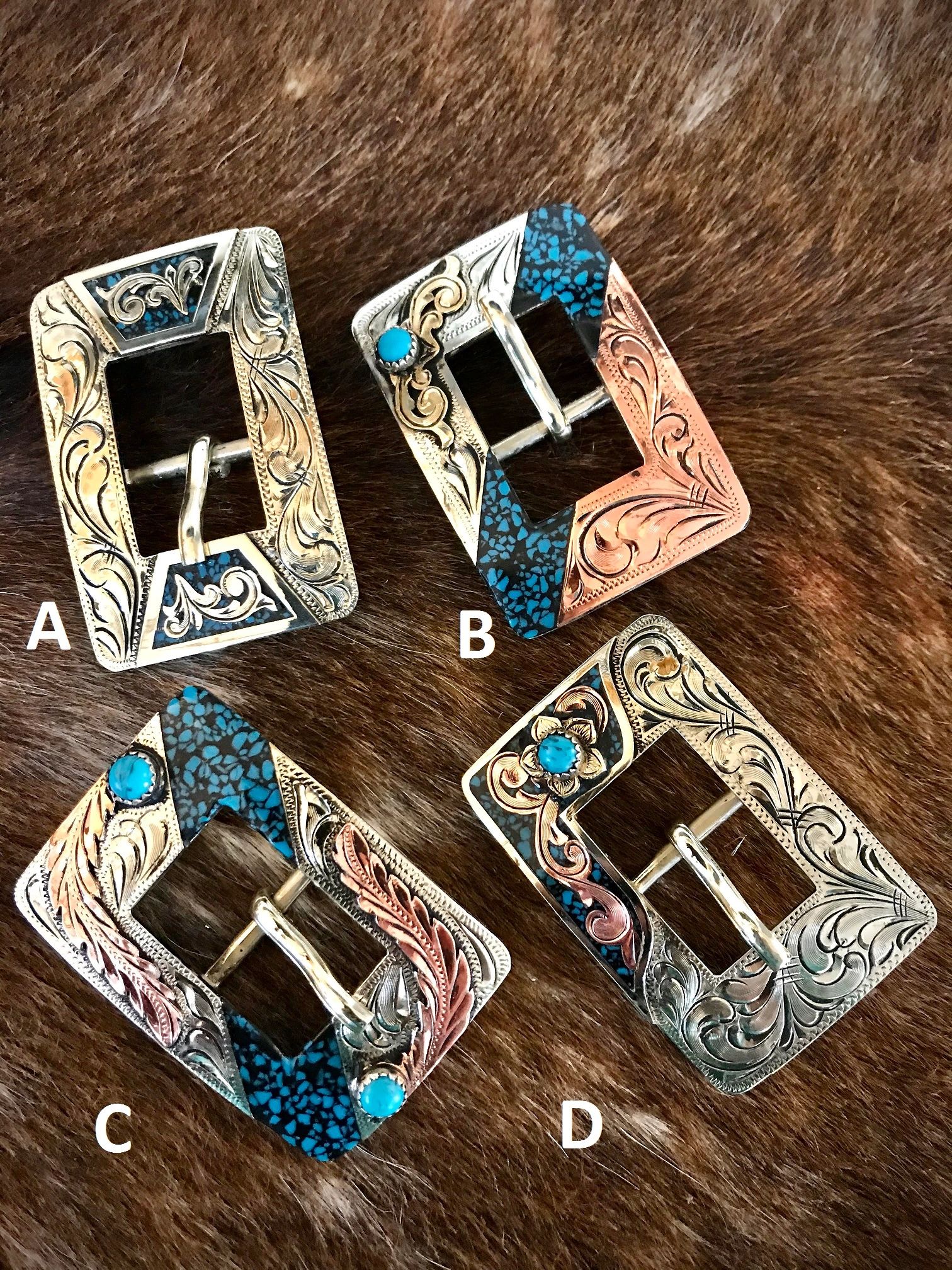 Conchos: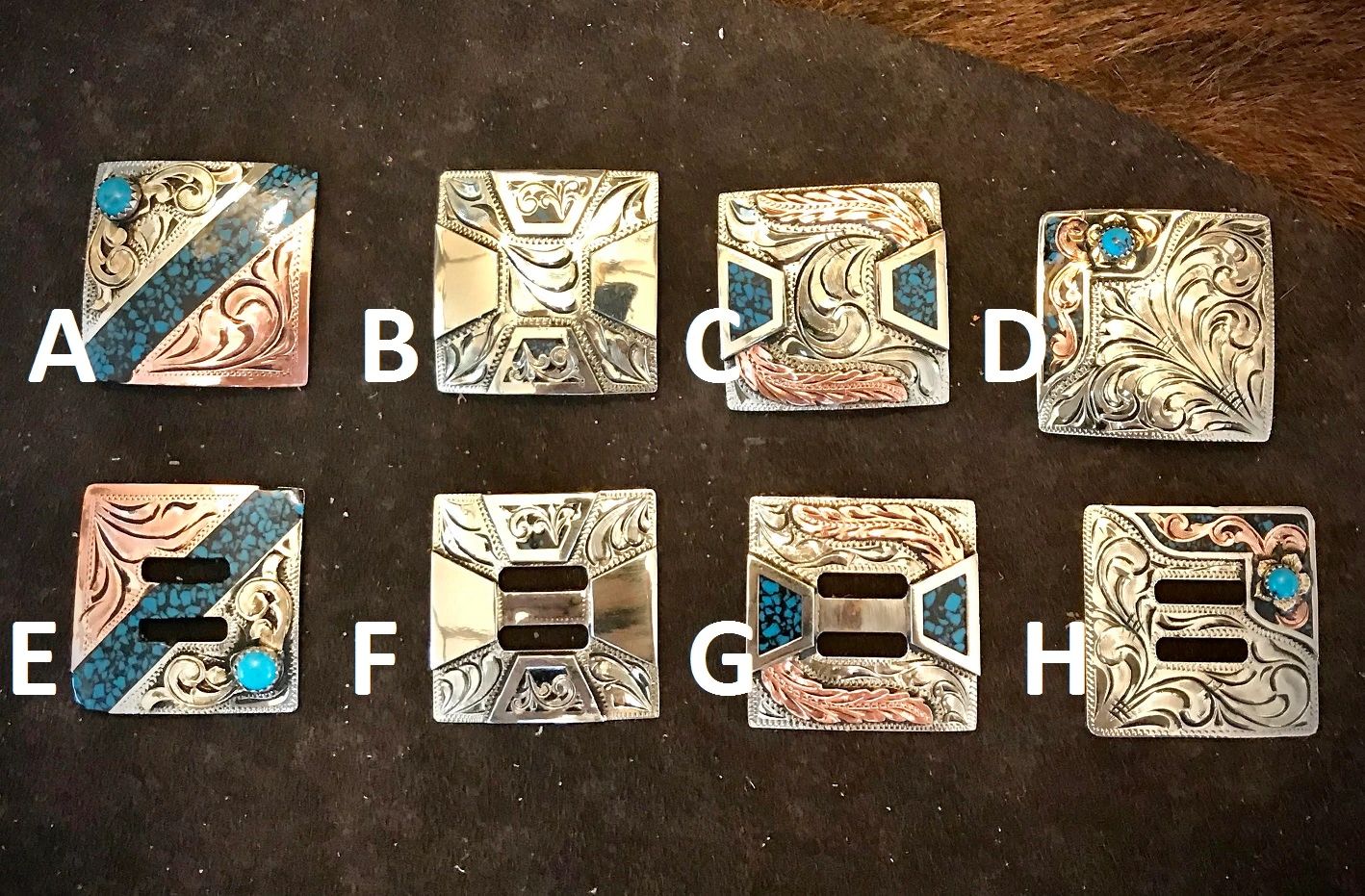 Tooling: