1. When I will receive my items? Do you ship internationally?
In stock items ship within 48 hours, custom tack ordered to certain specifications please allow 1-2 weeks.  Custom made saddles please allow 6-8 weeks, in stock saddles will ship within 48 hours.
We only ship to the lower 48 states .We do not offer international shipping at this time.
2. What is your return policy?
Saddles:
All returned (NEW) saddles are subject to a 5% restocking fee. Saddles must be returned within 14 days of receipt in NEW condition with no signs of wear.  Custom ordered saddles are non refundable. 
You must first contact us for a return authorization number before returning any items.  Shipping fees are non refundable.
Tack:
Returns must be made with in 14 days of receipt in NEW condition with no signs of wear. Please contact us for a return authorization number. Shipping fees are nonrefundable.
All personalized items are nonrefundable, as well as any custom measured items. Please be sure of your measurements, spelling and specific instructions to us.
3. How can I contact you?
By phone Monday - Friday 9AM-5PM Central time
By email: sales@OlenClarkCustomSaddlery.com
Or in person/mail at our store location: OC Leatherworks 219 Carter Ave. New Albany, MS 38652
4. What tooling designs can you do? Most common tooling on Headstalls and Breastcollars: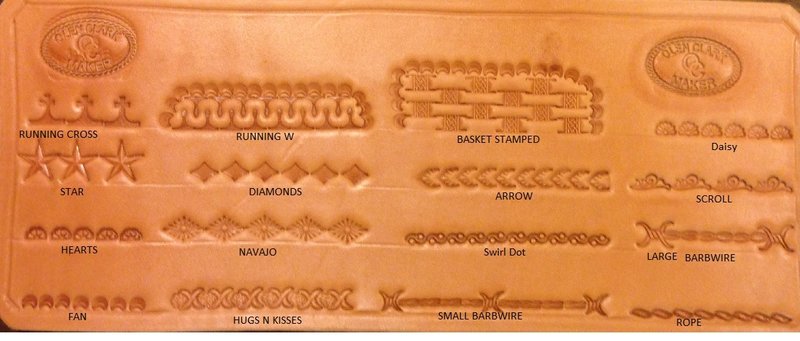 THESE DESIGNS ARE ALSO FOUND IN EACH ITEMS DESCRIPTION. PLEASE CLICK THE GREEN DROP DOWN ARROW AFTER THE ITEM'S DESCRIPTION.
5. What color leather do you offer your items in?
Russet, Heavy oil, Black ,Roughout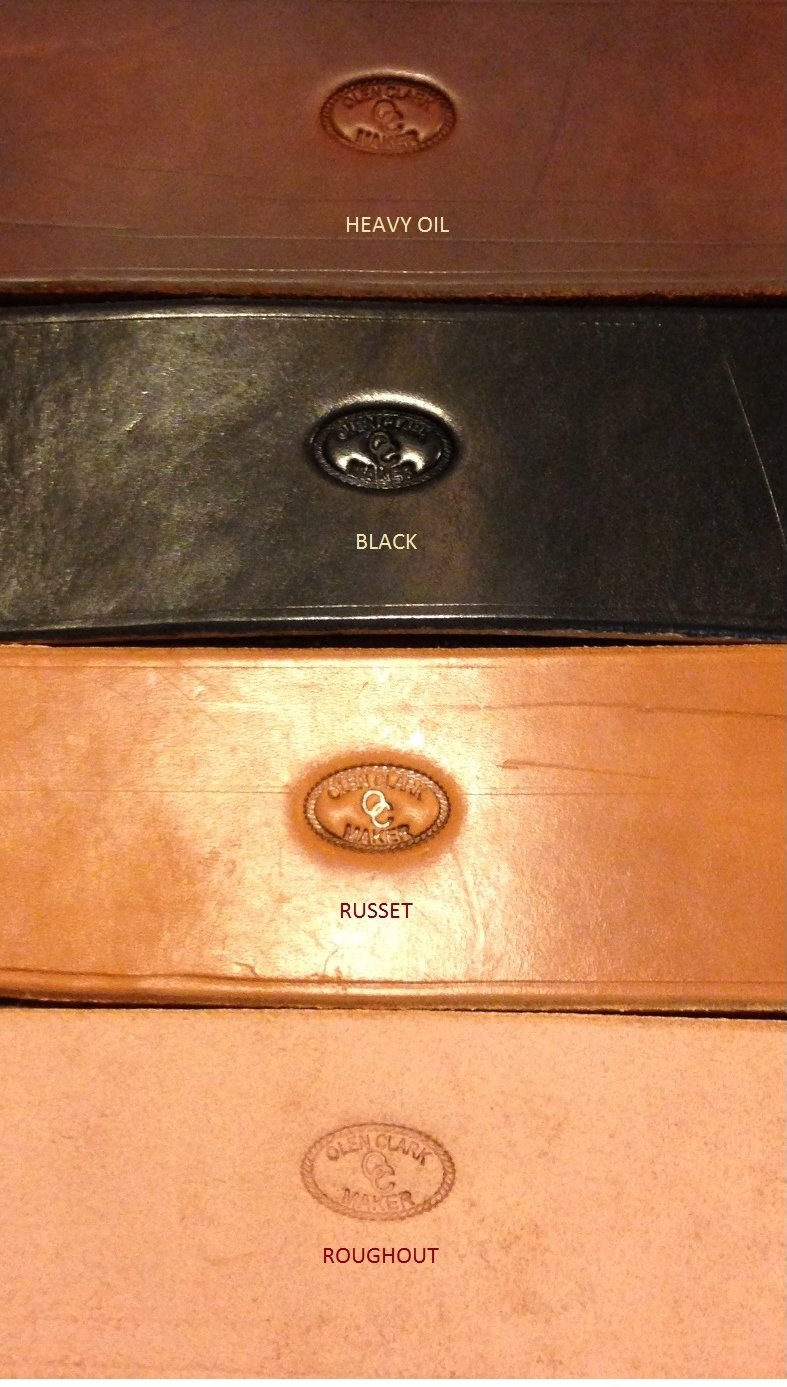 7. What payment options do you offer?
At this time will only offer online payment through Paypal. Paypal is a secure way to pay, and Paypal Credit sometimes offers no interest and no payment promotions periodically which is a great way to buy a new saddle without paying the entire amount at once.
We will gladly accept credit card orders by phone Monday-Friday 9-5 Central time  662-534-2221
You do not have to have a Paypal account to pay with Paypal.
Payments will appear as OCLeatherworks
 PLEASE CONTACT US WITH ANY OTHER QUESTIONS